high tea at orchard hotel 12 hrs ago..
the first few shots were crap with the one right in e middle lookin like we had sun setting in a beautiful horizon behind us.. being camera smart as usual, i changed the settings and *vola*!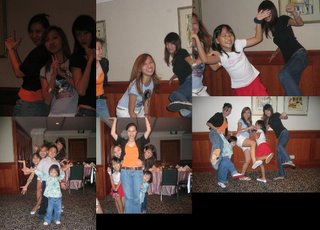 fooling around as usual. they gave us a function room so there were onli 2 tables of strangers who couldnt realli be bothered with us anyway.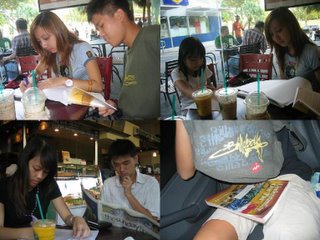 after high tea, it was time for work! look how diligent all of us were! not to mention that kenneth was sneakin up a tiny weeny smile while posing for the shot. oops
after studyin it was eating time again! zi cha at hong kong street!